Fortnite's popular Twitch drops are back this weekend with some new changes for players. In an effort to keep the loot coming, Epic Games has added varying levels of item restrictions that will impact on how often you can earn a drop and how many items can be earned from each one. Addresses gold selling spamming as well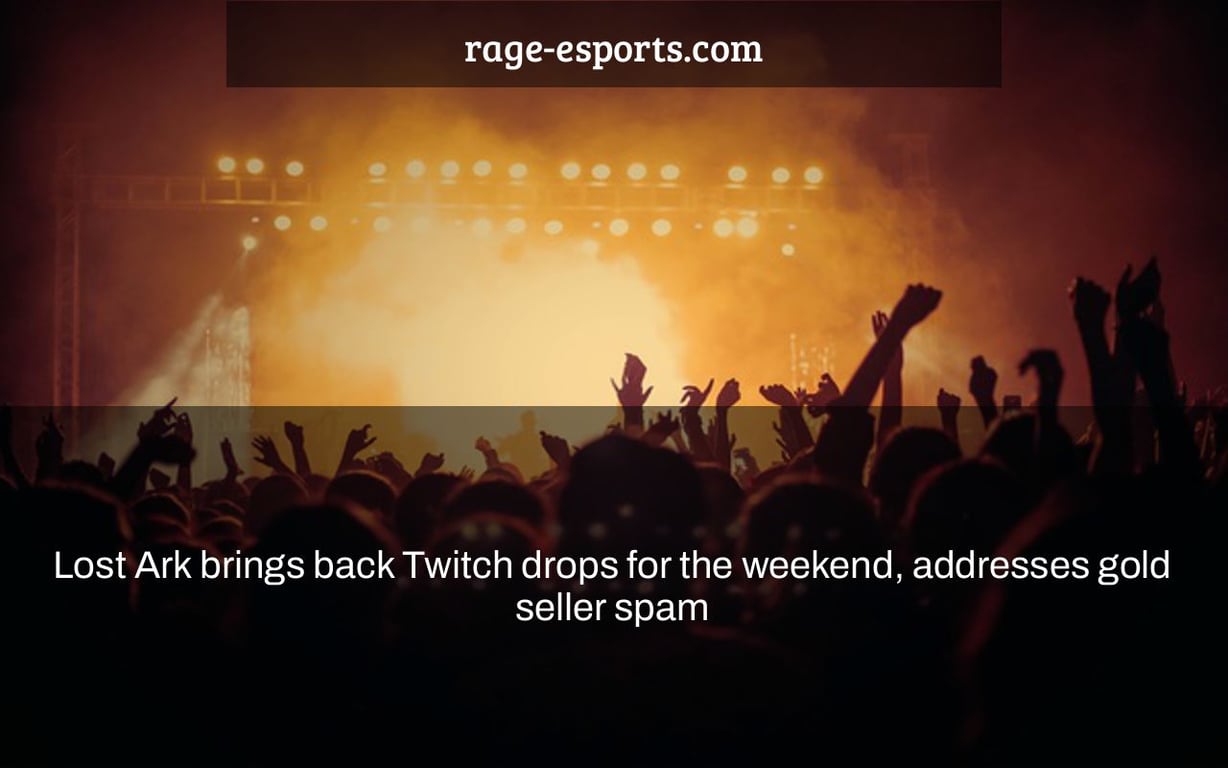 If you missed out on the Twitch drops promo for Raiders of the Lost Ark during the game's first hectic week, worry not: Amazon is bringing it all back beginning tomorrow and continuing through Monday.
"We're bringing back Tiers 1 through 4 of the Twitch Drops in order to finish Legends of Lost Ark on a victorious note and do right by the fans." Starting with Tier 1 on Friday, February 25 at 9 a.m. PT (5 p.m. UTC), each subsequent Drop will be accessible for just 24 hours on all Legends of Lost Ark Participants channels, as well as everyone presently giving away the Saphia Pet."
Of course, the studio is working on a variety of other issues, including requests for server transfers (the game currently lacks server transfer technology), long queues and matchmaking issues in the original Europe Central region (which is still at capacity because players understandably don't want to leave their characters on Europe West to reroll), and gold seller spam. Basically, the same flaws that most MMOs have when they first start.
"We're also aware of the rise in gold vendors spamming chat and are regularly running scripts to ban them," Amazon explains. "We're also working hard to improve our in-game moderation features." We'll keep an eye on things, delete the gold spammers, and take appropriate action as required. You may establish a new chat tab by clicking the "+" button in the chat box and choosing the conversation kinds you wish to include or omit while we work on a more permanent solution for spammers in chat. You'll be able to hide area conversation using this."
Have you missed out on the previous Legends of the Lost Ark Twitch Drops?
We're bringing back Tiers 1 – 4! Get the dates and details!https://t.co/HIK3mkjMc7 pic.twitter.com/D5ESa9WZKq
— Lost Ark (@playlostark) February 23, 2022
Advertisement