The Johto Event introduces a new twist to the shadow issue that has plagued Pokemon GO. This two-week event will introduce a new type of pin and it brings back Community Day on October 19th and 20th. As for the other date changes, Niantic announces special events would be happening every weekend in September through November 1st with first one being Pikachu Outbreak.
The "johto celebration event" is the latest addition to Pokemon Go. This event will bring back a lot of nostalgia and add a new twist to the shadow issue. Plus, it has been revealed that there will be two new Community Day dates.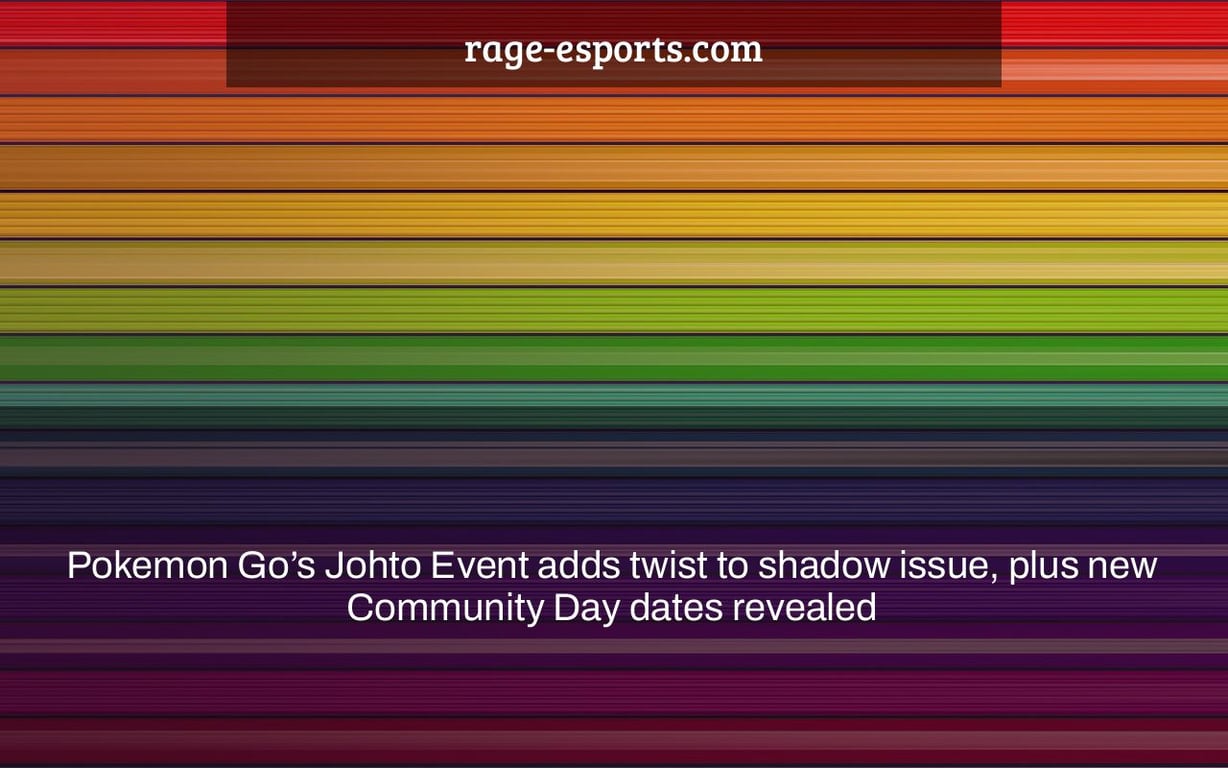 While we wait for Pokemon Go's hourly pokemon spawns for the Johto Tour event on February 26th, Niantic has given an unexpected update on the Masterwork Research event for premium ticket holders. While many of us expected it to be the gleaming shadow versions of the Gold and Silver mascots (Ho-oh and Lugia, respectively), Niantic seems to have thrown us a curveball: The Apex versions of the mascots seem to be using previously datamined effects, but we now know how the upgraded Sacred Fire and Aeroblast techniques work.
Paid ticket holders who complete the Masterwork tasks will be rewarded with a Shadow Lugia and a Shadow Ho-oh, both of which have their trademark moves enhanced. Purifying them, on the other hand, provides a ++ move. Normally, PvP effect would be a worry, however the + and ++ movements are the same as ordinary PvP moves, thus they are strictly PvE and aesthetic decisions. Giving cleansed pokemon a stronger destructive ability, on the other hand, helps to align the game's narrative with its purpose.
Shadow pokemon, because to a damage multiplier they acquire, tend to outrank even legendary pokemon when it comes to the most powerful pokemon. These Shadow pokemon, on the other hand, have been designed to suffer, which is why they take more damage and demand more resources to level up. Because raids are primarily a DPS race, the additional damage received is often minimal in the long term, even in PvP. Purified pokemon are supposed to be free of this and create a stronger relationship with their trainer, resulting in decreased training expenditures but no additional advantages. While granting moves with increased DPS helps to close the DPS disparity, it's far from ideal.
As long as one recalls that Sacred Fire++ is not viable on Shadow Ho-oh, previous comparisons of the new moves on both Shadow and non-Shadow Ho-oh are still valid. Even with the defensive nerf, Shadow Ho-damage oh's against bulk still won out over a normal Ho-oh, but the impending +/++ variants will close the gap, particularly in terms of overall damage output (TDO). While it's still disheartening that Shadow Pokemon seem to have the upper hand in terms of looks and DPS, the gap is decreasing, making cleansed pokemon and using a competent trainer seem more like a viable choice than a disadvantage. The only slight issue here is that the +/++ movements are presently locked behind a paywall, so depending on how these powers are implemented in the future, free-to-play gamers may feel discouraged if too many future upgrades and events commercialize this notion.
Raid ticket holders aren't the only ones that benefit from this upgrade. In addition to all of the previously specified benefits, ticket holders will get Ho-oh wings and a Lugia mask, as well as a shirt depending on the version type they pick.
Finally, for those who are more concerned with keeping it free, we have information on the Pokeball Event, which will take place from February 18th to February 25th (which, as we summarized in the February event post, is basically pokeball research tasks to stock up on Johto Tour supplies along with a new costume and evolved Hisuian Electrode). Niantic also disclosed the dates for the following three Community Day events: March 13th, April 23rd, and May 21st. We don't know which pokemon will be featured or whether there will be any incentives, but since we've done with the Generation 5 starters, one of those dates may be for Chespin, the Gen 6 grass starter.
Advertisement
Related Tag
next community day pokemon go