The April update for Warframe is filled with new missions, characters and reworks. The Dev team has also introduced a deep-dive on the upcoming changes to Eximus units and Focus ability.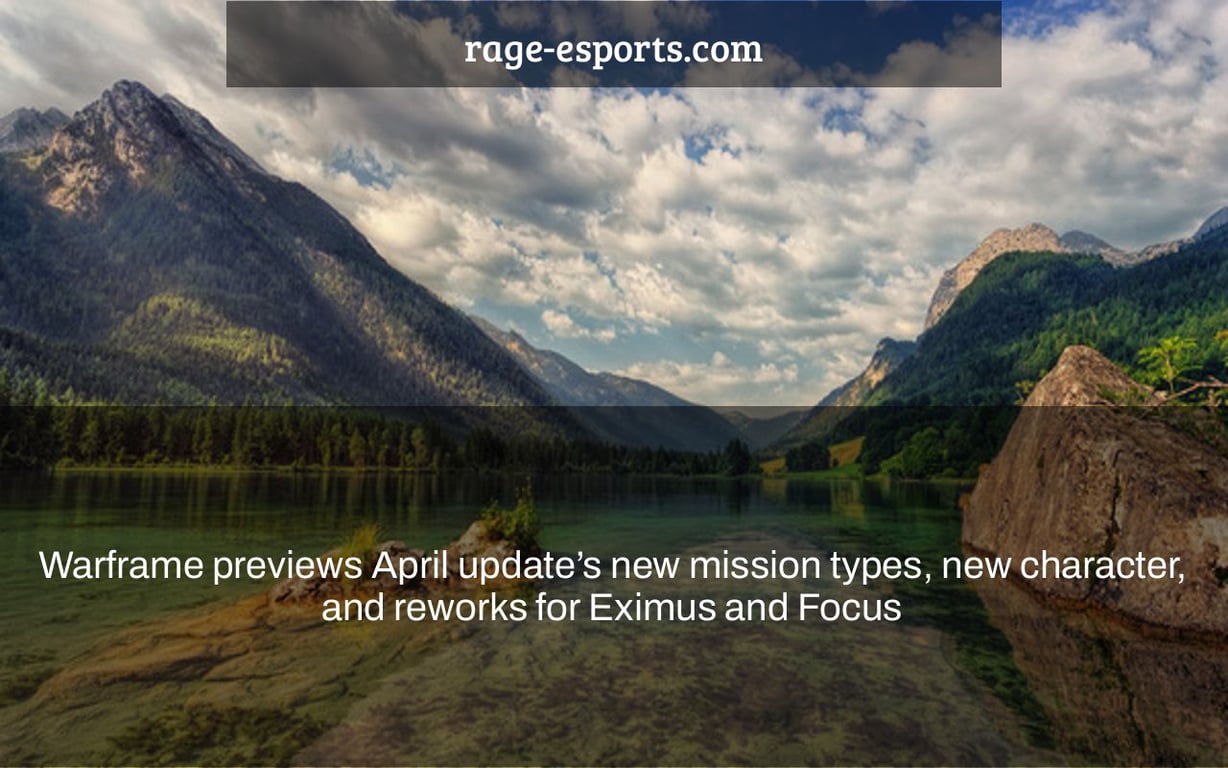 As promised, Warframe's most recent devstream provided a closer look at the game's upcoming content update, Angels of the Zariman, which is set to release in April and will include a slew of new features.
The titular Zariman will be the centerpiece of this future addition, and it will include an all-new social hub called the Crysalith that will allow players to access procedural quests without having to wait for a loading screen. The center will also have a reputation system similar to that of Deimos' Necralisk, an NPC that will provide extra side quests to perform during missions, and some swanky looking residences that players may decorate. Players will be able to choose from three new mission types — Void Flood, Void Cascade, and Void Armageddon – available from the Crysalith.
Gyre, the new 'Frame coming with Angels of the Zariman, was also shown off during the devstream. More information about her will be released in the coming weeks, but anticipate a lot of lightning talents that are "quite different" from Volt's.
The April expansion's last significant point of interest is a redesign of Eximus and Focus, both with the goal of renewing the systems and making missions more hard. They earned their own developer workshop article to dive into the fine gritty of the reworks since they were so substantial.
Other highlights from the webcast include a glimpse at new weaponry and cosmetics, the arrival of Nightwave on March 14th, and Garuda Prime and the game's ninth anniversary on March 28th. There's an overview piece that goes over everything that was shown on the stream, and the complete video of the broadcast is included below.
Advertisement