The second round of funding for the VR game Zenith's Ramen comes from a Wall Street bank, bringing its total raised so far to $61M. This investment means that the team is not just focusing on mobile games as originally planned and instead will be working on PC versions simultaneously with their release schedule.
The "outlier vr" is a virtual reality headset that was just released. It has been receiving mixed reviews, with some praising its portability and others criticizing the lack of content in comparison to other headsets.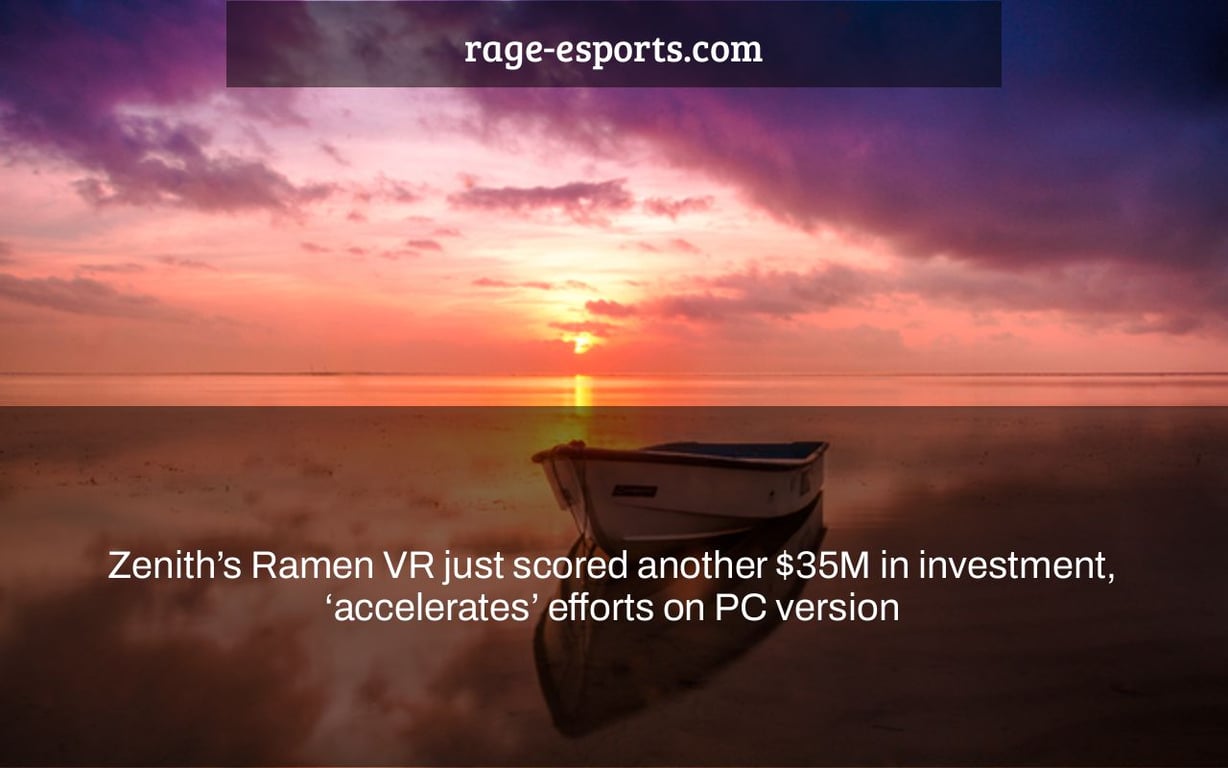 Ramen VR, a Zenith studio, has now received extra funding to help the VR MMORPG's future: Last night, the firm announced that it had completed its Series B funding round, generating $35 million.
"The response to our January debut was both humbling and overwhelming; we became the #1 selling game on Steam (not only SteamVR), Oculus Rift, and Oculus Quest, as well as a top-selling title on PlayStation VR," explains Ramen CEO Andy Tsen. "We rapidly recouped all of our development expenditures and are profitable — but we can be even more ambitious with this capital injection." We will very certainly increase or quadruple our staff size in the next several years as a result of this money, and we will double down on Zenith. We can assemble a world-class team that has created some of the most popular gaming brands and virtual reality games in the last decade."
So, does this mean we'll finally receive the ordinary PC version promised in the game's Kickstarter campaign? Eventually.
"With this investment, we will not only be able to complete the core of Zenith, but we will also be able to speed our efforts to provide unique and specialized mobile and desktop experiences to the game." Even if we grow our crew, our main emphasis will be on improving the overall Zenith experience and delivering plenty of new leveling and end game content. PS: We'll never compromise VR immersion for cross-platform compatibility. Prepare to see additional planets in Zenith in the near future."
Advertisement
The "zenith psvr review" is a blog that provides in-depth reviews of PSVR games. The blog has recently scored another $35M in investment, which will be used to accelerate the efforts on PC version.
Related Tags
vr game announcements
ramen vr studio
ultrawings 2
zenith mmo videos
vr releases